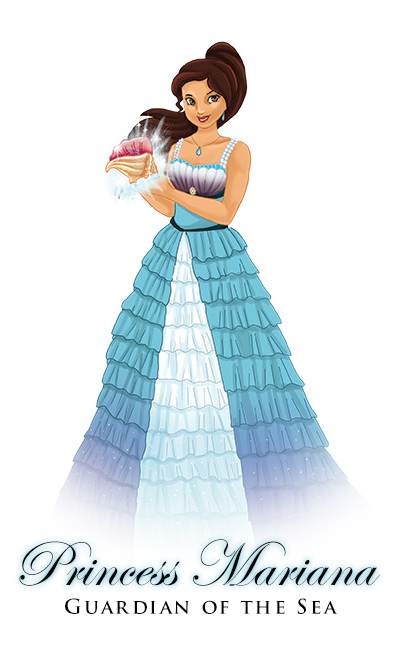 Princess Mariana and Lixo Island
Princess Mariana is the Guardian of the Seas. One day, Princess Mariana and her friends discover dangerous garbage that is polluting their beautiful waters. This garbage comes from Lixo Island, a land of trash and filth ruled by the Spamus. How will Princess Mariana stop the Spumas on Lixo Island from harming marine life?
In addition to providing a wealth of inspiring lessons and ethical models for our children, our books are also designed to meet the current Common Core State Standards. www.corestandards.org
Princess Mariana and Lixo Island was discontinued from distribution in July 2020-August 2020 with our distributor Ingram Spark.